Blowers
Petrol power with battery innovations
Can a battery blower really be as effective as a powerful petrol driven machine? The short answer is yes. Our battery blowers are driven by innovative battery technology. It will not only give you high performance, but also has a low noise level, class-leading ergonomics and usability. A Husqvarna Battery Blower can be used both outside and for indoor tasks, such as cleaning sheds. It has perfect balance, an instant start, cruise control and boost power mode.
Ergonomic and comfortable to use
You can finish your job without getting tired and worn out. Our leaf blowers are all ergonomically designed and will save your back and arms from harm. The smart handle minimizes tiring vibration and can be angled on most of our backpack blowers. Many have rubber inserts for a stable, comfortable grip. The load-reducing harness makes your Husqvarna Backpack Blower comfortable and easy to use. And don't worry about disturbing the neighbours – our battery blowers are designed to be very quiet.
A smarter choice for the environment
The environment is our mutual interest and concern. Together we can reduce our impact on it by making smart choices. The X-TORQ® engine in our petrol blowers will reduce harmful exhaust emissions by up to 75% and increases fuel efficiency by up to 20% compared to previous models without X-TORQ.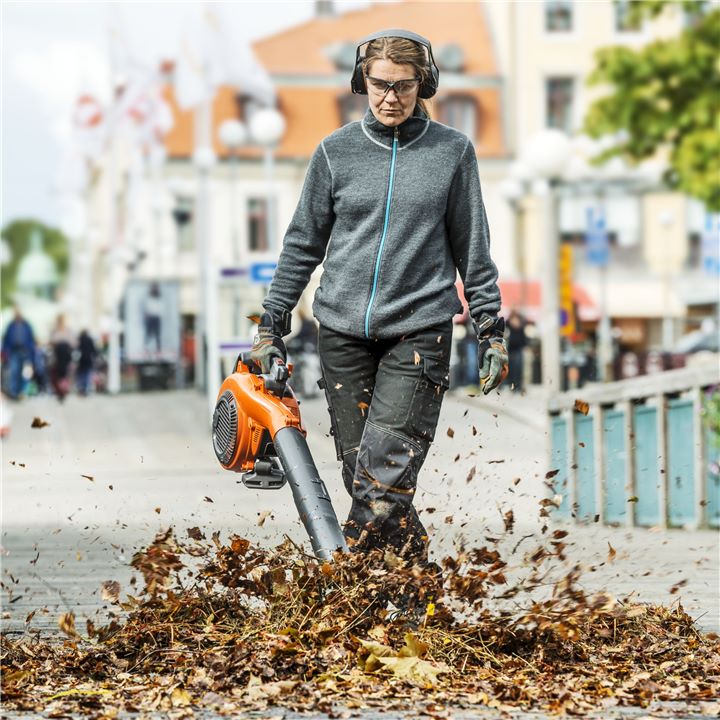 Occasional use
Husqvarna Blowers for occasional use are effective machines that combine high blowing power with user friendliness. They are ideal for homeowners, well balanced and easy to manoeuvre thanks to, for instance, the in-lined air outlet on the handheld leaf blowers.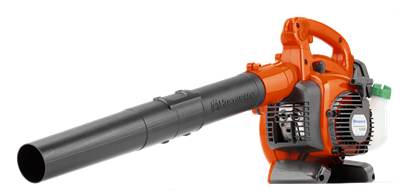 125B
Cylinder displacement – 28 cm³
Power output – 0.8 kW
Air speed – 76 m/s
Weight – 4.26 kg
Auto return stop switch
Cruise control
Adjustable tube length
Intuitive controls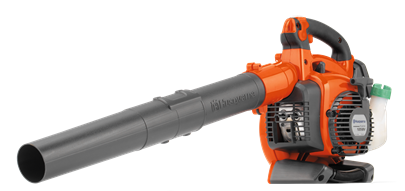 125BVx
Cylinder displacement – 28 cm³
Power output – 0.8 kW
Air speed – 76 m/s
Weight – 4.35 kg
Mulching function
In line outlet
Auto return stop switch
Cruise control
Professional use
Professional blowers from Husqvarna are powerful and designed for demanding tasks. High airflow and high air speed are provided by an effective fan design coupled with the powerful engine. A commercial grade air filter gives a long operating time and the harness has wide shoulder straps.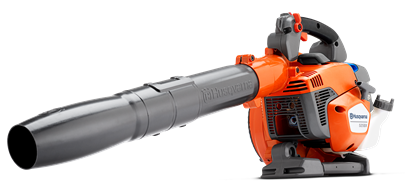 525BX
Cylinder displacement – 25.4 cm³
Power output – 0.85 kW
Weight – 4.3 kg
Air flow in pipe – 13 m³/min
X-Torq® engine
Adjustable tube length
Auto return stop switch
Cruise control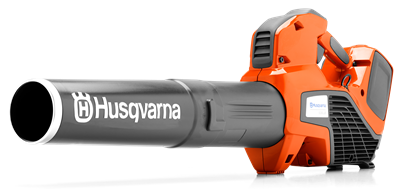 536LiB
Battery voltage – 36 V
Air speed – 48 m/s
Air flow in pipe – 11.6 m³/min
Air flow in housing – 12.8 m³/min
Li-ion power
Ergonomic handle
Cruise control
Boost effect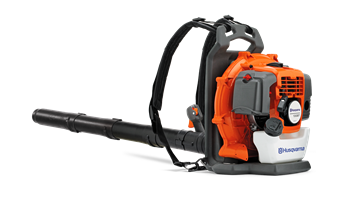 530BT
Cylinder displacement – 29.5 cm³
Power output – 0.95 kW
Air speed – 64.82 m/s
Weight – 6.7 kg
X-Torq® engine
High blowing capacity
Easy starting
Adjustable tube length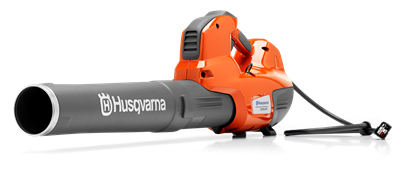 536LiBX
Battery voltage – 36 V
Air flow in pipe – 12.2 m³/min
Battery type – Li-Ion
Weight (excl. battery and cutting equipment) – 2.8 kg
Li-ion power
Ergonomic handle
Cruise control
Boost effect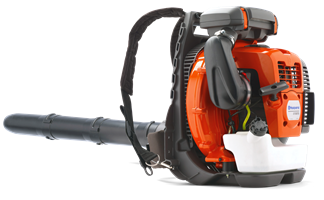 570BTS
Cylinder displacement – 65.6 cm³
Power output – 2.9 kW
Air speed – 105.6 m/s
Weight – 11.2 kg
X-Torq® engine
Optimum comfort
Easy starting
Commercial grade air filter